Subscribe and get weekly tips, insights and learnings all about influencer marketing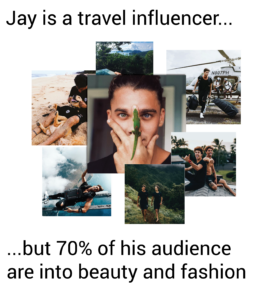 Take a look at the influencers you follow on Instagram. If you are a mom, do you follow other moms? If you are into cooking do you follow recipe developers? Do the influencers you follow reflect who you are? Or do you follow those with totally different lives than...
Want to learn more? Ready to get a campaign started? Let our team help you strategize your next step in influencer marketing.