Of course you can–but should you? First of all, this article is written for the company dipping its toes in influencer for the first time, startups without a huge budget, or just the curious brand manager wondering if they should start bringing influencer marketing in-house to save budget.

Who is it not for? If you're running more than a couple campaigns per month with a small team. Or if you're in a highly regulated industry like banking or pharma, which requires a strong technical partner for content and comment monitoring. Or if the various departmental cogs in your company's wheel move like the traffic in New York after the latest Snowpocalypse. Not sure? Read on – you'll quickly determine if your team can hack going it alone.

If you think you may be a candidate for DIY, then you'll want to know the meta-level steps involved and where you're most likely to get tripped up. As always, reach out to one of our team if you need some advice or find yourself jammed on a deadline.
Know The Process
The most valuable aspect to influencer marketing is getting that oh-so human endorsement of your product. People trust "their" influencers. (You should, too). Influencer marketing can be incredibly valuable to your brand so you'll want to take note of the key components of a successful campaign:
Influencer Discovery
Finding influencers can take some time. In fact, plan on about 200 hours to find, recruit, and contract with your ideal influencers for a 5-10 influencer campaign. And this 200 hours is kind of like software development; you can't just throw five bodies at the task and quarter the time needed because a lot of the time is waiting on the influencers to respond.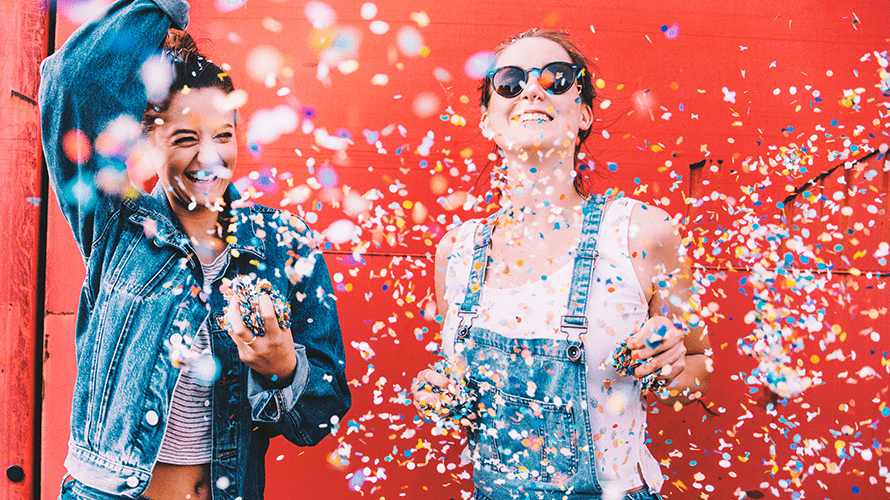 Recruit and Contract Influencers
Once you've found a list of candidates, you need to reach out to them via DM or email, if they've supplied it. Depending on the audience size of the influencer, you may be dealing with an agent, which has its pros and cons.

You'll want a comprehensive contract which includes content guidelines and
requirements, payment schedules, competitive restrictions, and whatever else your legal team would like to throw in there. Once you have a signed agreement, it's on to the fun stuff – the content!
Content Planning and Approvals
You'll want to give the influencers plenty of time to create the content for your approval. If they're in college, be aware of school schedules and give them a bit more time than a mom, food blogger or some other influencer who's doing sponsored posts more or less full-time. Many use professional photographers and need time to arrange the shoot. Of course during the seasonal busy times (holiday, back to school, etc.) give yourself additional time to contact them.

Create a calendar of the posts, based on the influencers' best day and times to post and coordinate with your larger campaign, if applicable. Then just back plan, leaving as much time as possible to receive and approve the content. Heads up: you won't have enough time, so figure out where you may be able to squeeze the timeline for those events within your control.

For content approval, you'll want to show drafts of the image or video and its caption to everyone on your team or in your company with a stake. If your legal team needs to approve, plan appropriately. Negotiate with your legal well before the campaign starts so you know your content will "pass" when you're in crunch mode.
Campaign Monitoring and Wrap Up
It's incredibly exciting to see all your hard work go live! Make sure you share the post(s) right away to everyone involved in the campaign, doubling checking that the approved draft is the one that was posted. Once the campaign is over, you'll want to note all the ROI things: engagement, link clicks (if applicable), reach. If the campaign had a lot of posts, curate the top 3 or 4 and highlight those in your deck. Influencers can create some really incredible imagery – show it off.

Depending on your tools you may need to note these things manually each day. If you're using bit.ly for a link shortener be aware that that info can disappear after a certain time so be sure to pull it daily.
Paying the Influencers
Most all influencers are fine with getting paid after they've posted the approved content but aren't going to be happy with your company's normal net 30, 60, or 120. If you've contracted with Jay Z, terms might be different. Of course the payment terms should be in the contract but you may still face a hurdle with accounts payable if there's an exception. Just make sure your accounting department is ready to write the check when it's time.
Most common roadblocks
Unlike a digital ad, your influencer campaign is gorgeously human. Just remember that when all the humanness starts rearing its unpredictable head, stressing you out as deadlines loom.

Here are some of the most common issues we've come across in the past 8 years:
Too Many Criteria For Influencers
No joke; we have nearly 1 million influencers in our platform and even with this huge number, every campaign requires us to look outside of it. If your brand team is asking for hyperlocal, environmentally friendly millennials with young audiences located in Brooklyn and with 200,000 followers and a minimum 2% engagement rate, budget a whole lot more than 200 hours for the discovery. Also remember that it's really the influencer's audience that matters more than where they're located. We've run campaigns with influencer located in Portland, but a majority of their audience is LA – match!

Keep the requirements to a minimum – you'll more than likely end up carving them down eventually anyway as deadlines approach.
Be realistic when negotiating with influencers
Unless you're running a campaign for fast food burgers nationwide, you're going start with a list of 50 potential influencers and end up with 5 or 10 that work for everyone. Now you have to recruit them. Can you afford to turn them away trying to negotiate the price or payment terms? It's ideal to have backups but just isn't always realistic if you're starting without any existing influencer relationships or influencer pools.
Provide a thorough influencer brief
We use the saying, "people don't read", around Mattr. If your requirements are even the slightest bit complex, get the influencer on the phone or Skype and brief them through the contract, which ought to contain these requirements and guidelines. The risk is considerable: if an influencer needs to rewrite the caption or worse, re-shoot a picture or video, you could delay your campaign by weeks.
Pay them promptly
The vast majority of influencers we use are professionally-minded, even if they have a full-time job. Treat them with respect and pay them on time. This means you need to hand-hold your accounting department through the process and keep the influencer informed throughout. Mark calendar events for yourself and check to make sure each has been paid on time. Of course, mistakes will happen so if you've developed a relationship with them, you'll probably be forgiven.

Now that you know the most common potential problems to plan for, how about some of those little details that can slap you on the back of the head when you were just about to sip that negroni?
The little things that can delay your campaigns
Remember that saying your old boss's boss droned on about being great? That what separates the good from the great are doing the little things right? The most common problems cover most of what could happen. But some not-so common issues can pop up that you should not be surprised about.
Influencers drop out
This is not very typical but can happen even if you do nothing to anger them. Remember: humans. This can also occur when agents are involved, who can do all sorts of things to complicate the transaction like pushing back on every edit you request. Their job is to advocate for the influencer right up to the brink where they don't lose your business. Your best bet is to always have a pre-approved set of stand-ins.
Team members Take Too Long to Approve
Sometimes people in your company have a stake in the campaign–but not as much as you. They may go on vacation right when you need them to approve content or an influencer. Best to ask the whole team ahead of time if anyone's planning on being gone/unreachable during the workup part of the timeline. Make them provide a delegate even if they aren't planning on being gone.

It's been said before, but your legal can really hold you up, especially if influencer campaigns are new to them. Make sure to sit down with them in person and explain all the elements of the campaign and don't forget – sell them on the benefits of influencer marketing, don't assume they even know what Instagram is.
It's So Worth It
A successful campaign is one that hits all the marks: you reach your engagement goals, obtain super authentic content to re-use on your social, and forge some important ambassador relationships with influencers for future campaigns. Keep these tips in mind as you plan out your campaign and accept that something will definitely go wrong – hopefully these tips will help you deal with it!

A plug: if you're killing it doing everything manually and want to scale, take a look at our DIY platform, which provides so many little workflows and helpers it will scale your team 2-3x at a quarter of the price of the people needed. And, if this sounds like something you'd like to just turn over to experts who've run hundreds of campaigns, we can do that too with our full-service influencer marketing offering.
About MATTR
MATTR is the only full-service influencer marketing provider with detailed audience insights from PersonaMesh™. We go beyond demographics into psychographics such as values and interests so that your influencer campaigns align with your campaign targets.